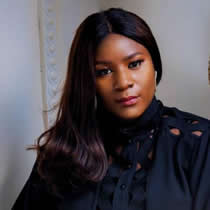 Felicia has always found the Real Estate industry quite intriguing. Though it was not what she planned to study, Felicia has come to love the profession with a passion and has excelled in it. Holding a real estate degree from the prestigious Kaduna Polytechnic, Felicia is a self motivated, industrious and a resilient individual with a "best in class" attitude.
She started her career early 2009 where she joined the prestigious firm of Jide Taiwo and Co (JTC) as an Assistant Estate Surveyor. In 2010, she joined Babatunde Salawu & Co, under whose supervision she practiced till 2022. Joining Citacle Realtors as a Partner twelve years on, is to fill the hunger to do more and stride towards excellence.
She is an Associate member of the Nigerian Institution of Estate Surveyors and Valuers (NIESV) and currently the Treasurer of the Kaduna Branch of NIESV. She is also registered with the Estate Surveyors and Valuers Registration Board of Nigeria (ESVARBON).
---
Send a Message